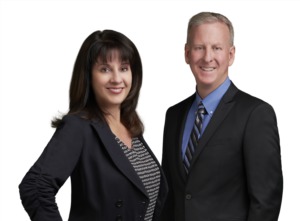 Tom and Janet moved to Temecula from South Orange County 20 years ago looking for a family-oriented community to raise their two young daughters. They were attracted by the quality schools, parks, recreation , location and quality of life the area offered. Even as the Temecula Valley has grown it continues to offer all the same qualities that attracted them in the first place.
Tom and Janet have built a successful real estate career with 16 years combined experience representing both sellers and buyers throughout Southern California in general and specifically in the Temecula Valley . With their real estate experience as well as Janet's background in management with Home Depot and Tom's 28 years in practice as an attorney, they are uniquely qualified to provide the knowledge, skill and understanding their clients deserve. Commitment to serving the needs of their clients is the cornerstone of their business philosophy.
Whether you are ready to buy or sell tomorrow or if you are just thinking about getting started and looking for a little direction Tom and Janet welcome the opportunity to serve you.